Dries celebrates 20 successful years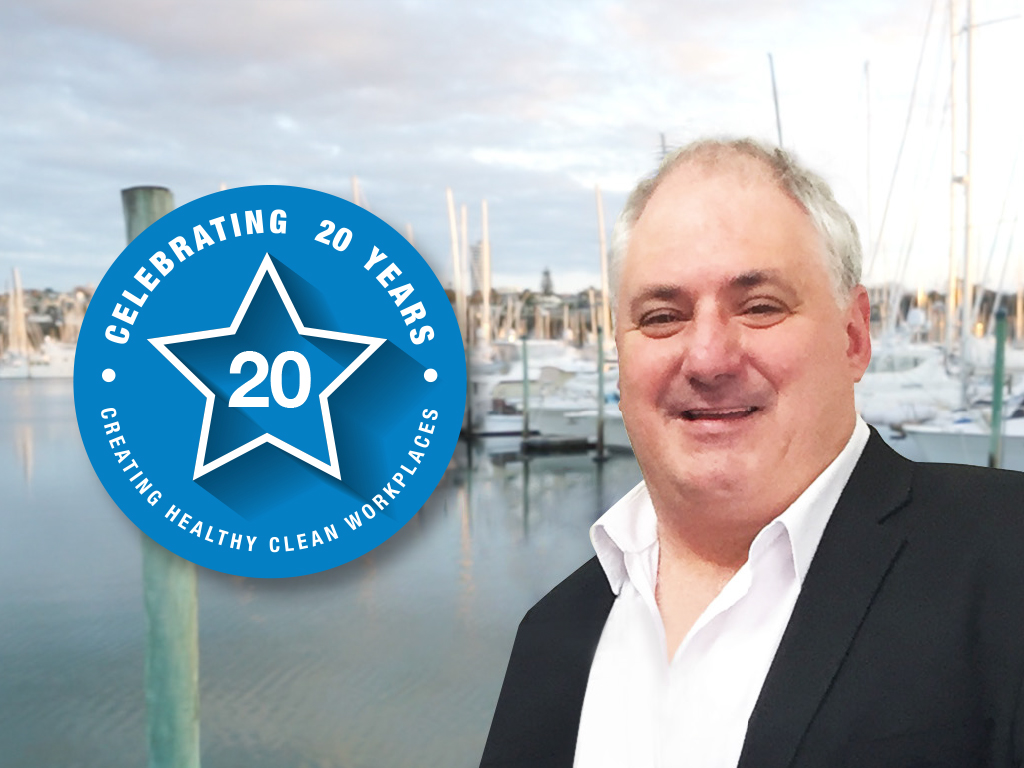 Congratulations to Master Franchisee Dries Mangnus, who has clocked up an impressive 20 years with CrestClean!
It's a great milestone to achieve, from a humble start picking up a few scattered foundation franchises around Auckland, to the creation of CrestClean's largest Master Franchise.
Dries leads our largest team of franchisees, reaching new ground each year as his business has continued to grow. But perhaps his greatest achievement is the success he has enabled in other people through his skilled leadership. This has earnt him a level of respect across the company that money can't buy.
Generous with his time in mentoring and developing others, Dries' tips and insights have contributed to the successes of Master Franchisees all around New Zealand.
And, as company secretary for two decades, he has provided invaluable assistance at board level, bringing insightful feedback and knowledge.
CrestClean Director Marty Perkinson says it is through hard work and dedication that Dries has grown his Master Franchise.
"His franchisees, customers and CrestClean staff have huge respect for him. More specifically, he gracefully makes his time freely available to help other Master Franchisees at any time. Congratulations on being such a strong pillar to CrestClean."
Chairman of Directors Jason Dale describes Dries as being a "rock" for CrestClean, who has set the standard for developing a market for Master Franchisees.
"Dries has focused on playing a 'test innings' rather than the short form of the game. Congratulations on 20 years not out! It's great to see Dries' ongoing enthusiasm and excitement about the business and his willingness to pitch in to support others." We are sure the future will bring further growth, prosperity and many more interactions with the greater team of CrestClean — all of whom are proud to call Dries their friend.