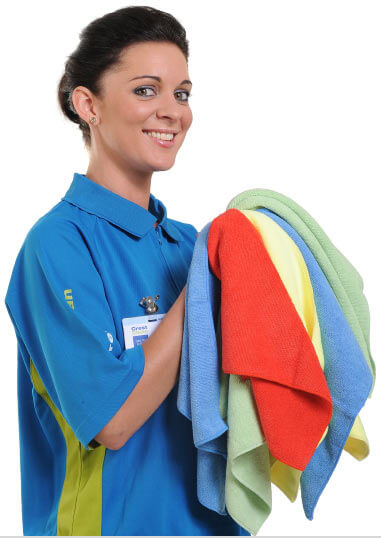 All CrestClean cleaning teams use microfibre as part of their environmentally responsible cleaning. For this, we train our personnel to use a system of colour-coded cloths, to prevent cross contamination when performing general surface wiping.
Microfibre cloths are also excellent for interior glass, door handles and other shiny or high gloss surfaces.
Microfibre mops come with different heads for either dry or wet use and are really efficient for vinyl floors and tiles.
CrestClean's use of technology and modern cleaning systems allows us to provide customers with a high quality service at an economical price. Microfibre makes for a very efficient method of cleaning, and the minimisation of chemicals saves money as well as protects users and the environment.