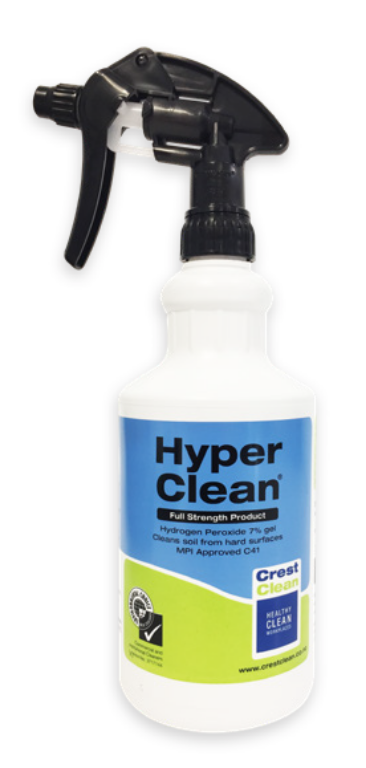 Specified Chemicals
Leading edge chemical systems clean efficiently with minimal effect on the environment.
HyperClean® Hydrogen Peroxide Cleaner
HyperClean® is a powerful cleaner that cleans and removes biofilm from hard surfaces
Hydrogen Peroxide oxidises on contact with soiled surfaces, providing an aggressive cleaning action. It breaks down into water and oxygen, so it's safe for users and the environment.