10 years of Service by Subba and Shadna Raju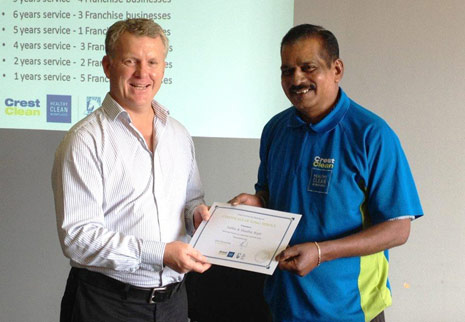 At a recent CrestClean Waikato team meeting, Managing Director Grant McLauchlan had the pleasure to meet valued team members Subba and Shadna Raju.
Subba and Shadna were presented with a certificate and travel voucher to signify their 10 years of service to CrestClean.
From coming to New Zealand with very little money to now building a brand new 5 bedroom house, Subba and his wife Shadna have been a great success.
They have not only gained the respect of their colleagues at Crest, but also with their customers and their Fiji Indian community in Hamilton. Well done Subba and Shadna. May there be many more years of good business to come.