CrestClean Sponsors KPMG Team in Oxfam Trailwalker 100km Event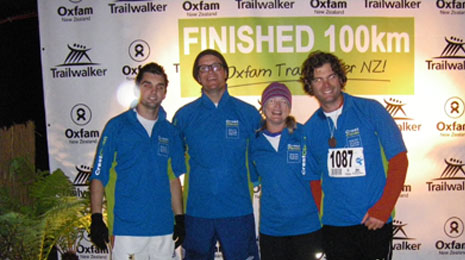 Teams are recovering now after taking on the World's Greatest Team Challenge, walking 100km in 36 hours to support Oxfam's life saving work throughout the Pacific and Southeast Asia.
Oxfam Trailwalker is the most life changing, team building, foot slogging, friendship forming, group hugging experience…ever!
CrestClean sponsored the Auckland KPMG team which did the 100km event in 23hrs 54 minutes, well under the 36 hour limit.
Well done team!
For more information, and to support the Oxfam fundraising effort, go to: