Winner of Top 10 Supplier Award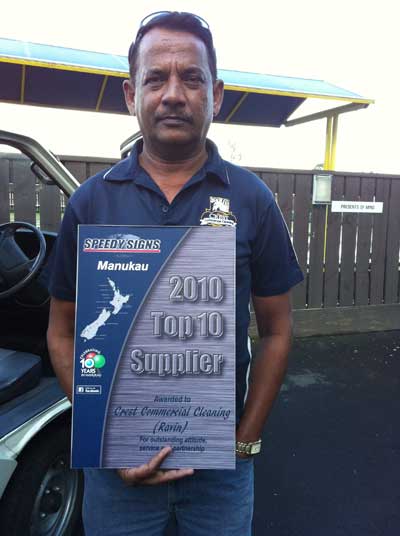 Each year one of CrestClean's South Auckland customers, Speedy Signs Manukau presents special awards to their Top 10 Suppliers.
This year for the second year in a row, one of CrestClean's franchisees Ravindra Chandra won this title as their Top 10 Supplier.
Ravindra has been cleaning their premises for just over 3 years now, and was awarded for outstanding attitude, service and partnership.
South Auckland's Regional Manager Viky Narayan said Speedy Signs were extremely happy with the service that Ravindra provides, and would highly recommend CrestClean to any potential customer.