Testimonial from St Anthony's School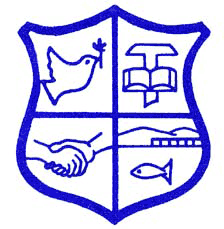 I am happy to recommend CrestClean.

I have continued to be happy with my decision to engage CrestClean Wellington for our school cleaning needs.
Regional Manager Andrew Alleway was informative and honest in his promotion of the company and helped us make sensible decisions about our cleaning requirements.
Andrew worked hard to match the cleaners to the requirements of our school and has followed up diligently to ensure on-going quality service. This follow-up has been the real difference from previous cleaning arrangements.
Andrew is always a step ahead, as he knows his Franchise owners well and the company has a good system of quality control which is actually followed through. An example was a change in cleaners when service was deteriorating – I didn't get a chance to make the call. Andrew had already dealt with it.
Communication is excellent with good systems in place for communication between the client, cleaners and company. Andrew's friendly, approachable manner means we can ring any time, knowing he's happy to assist. I find this openness refreshing – no playing one off against the other.
Last and most importantly of course, we love our cleaners.
Yours sincerely,
Raewyn Watson
Principal