CrestClean provides safe, healthy, hygienic environment for Healthvision staff and clients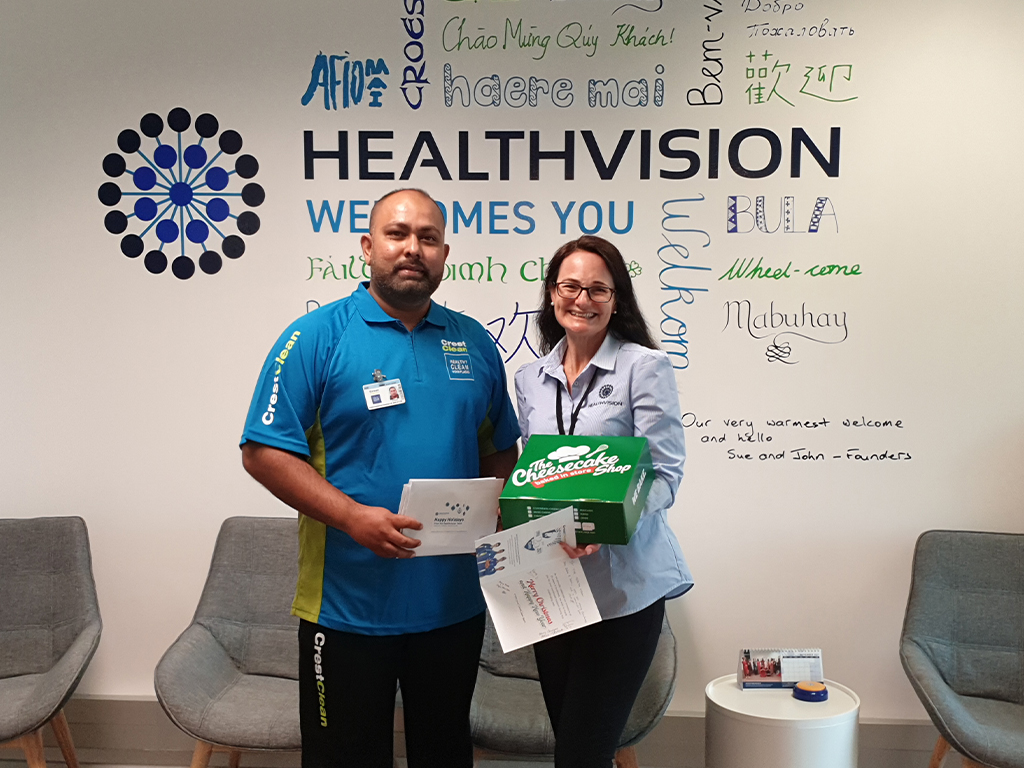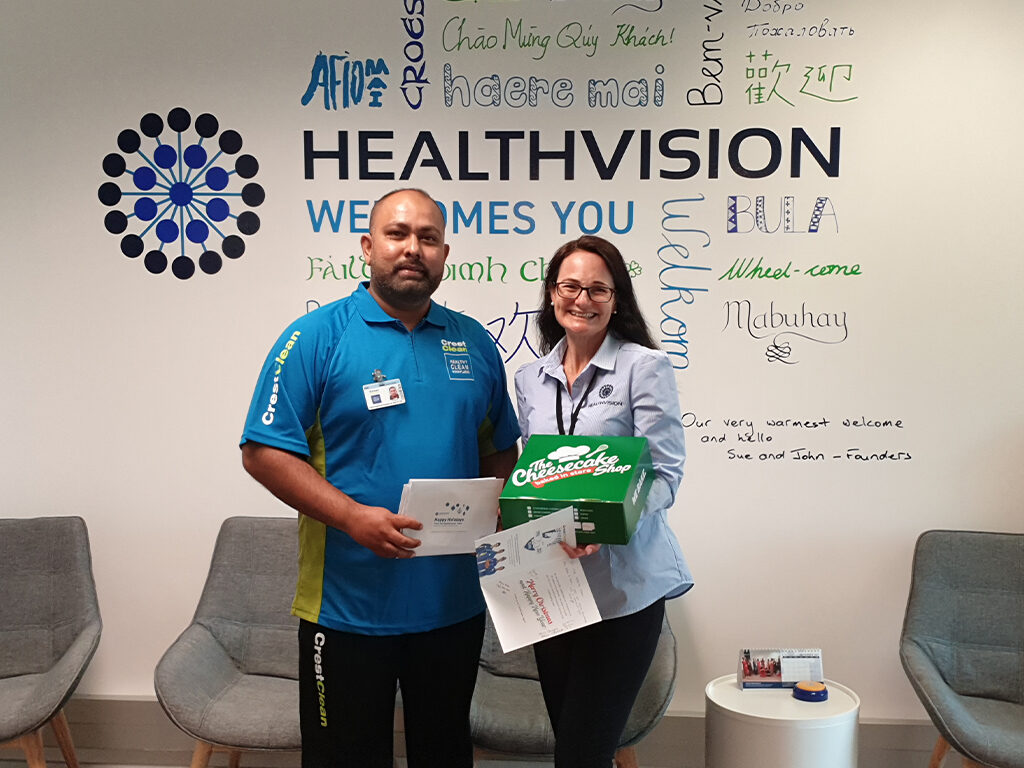 When you share the same vision, it makes for a strong relationship.
This is certainly the case with CrestClean and community healthcare specialists Healthvision.
"At Healthvision, service expertise and focus on quality service delivery is important to us and we choose suppliers for whom this is also paramount. CrestClean aligns with our ethics, values, positioning and reputation and we consider the CrestClean team an integral part of our team," says Healthvision's Auckland Office Manager Debra Williams.
"CrestClean provides a safe, clean and healthy office environment so that our Healthvision team can get on with providing essential healthcare services and creating healthier communities."
Healthvision is a team of specialist nurses, caregivers and rehabilitation specialists who support people in their own homes and the community, with the purpose of making a meaningful difference to the day-to-day lives of others.
CrestClean is responsible for cleaning Healthvision's head office in Auckland, which includes treatment and rehabilitation areas used by clients, as well as regional offices in the Bay of Plenty, Manawatu and Christchurch.
"CrestClean plays an important role in keeping these high contact areas, equipment and surfaces clean and hygienic to reduce risk not only for our clients but also our staff. As a business, Healthvision cares about engaging in cleaning and hygiene practices, and we are fortunate CrestClean harmonises with our ways and fits in well with our model of care," says Debra.
"During Covid, the importance of good hygiene is vital to keep everyone safe. CrestClean provides a thorough knowledge and understanding of cleaning and has an awareness of how to clean responsibly and create a pleasant environment for everyone and, no matter which office they're cleaning, they go that extra mile to ensure everyone feels right at home. CrestClean has got good cleaning and PPE practices in place, and they comply with our own onsite hygiene and PPE practices."
Healthvision recently showed their appreciation by gifting Countdown vouchers to CrestClean franchisee Fiza Rahiman and his team.
"Fiza and his team have always been professional, flexible and accommodating in handling our cleaning needs. We are impressed with the high standard of service that they offer and find them so easy to liaise with. They are courteous, friendly, reliable and have a willingness to work with us. Fiza and the team offer service with a smile and seem to genuinely enjoy their line of work.
"We were delighted to change cleaning services to CrestClean and highly recommend them. We appreciate that the cleaning managers follow up and stay in touch regularly to ensure that everything is going OK. It shows a commitment to customer service, making sure that high standards are continually maintained. Thanks CrestClean for all that you do!"
Fiza says it's not the first time that Healthvision has gifted vouchers to his team.
"This is the third time they've given us vouchers! They're very lovely people and my team love to go there. They acknowledge us being there and they are really appreciative of the cleaning we do for them," says Fiza.
"My team is really careful to take all the precautions to keep everyone safe, such as wearing face masks and keeping a distance if they are around, and they really appreciate that."
CrestClean's Auckland Central Regional Manager Dries Mangnus praised Fiza and his team for their work ethic.
"Congratulations to Fiza and his team for providing a high and consistent cleaning service for this customer – well done."