Christmas cheer for Hawke's Bay franchisee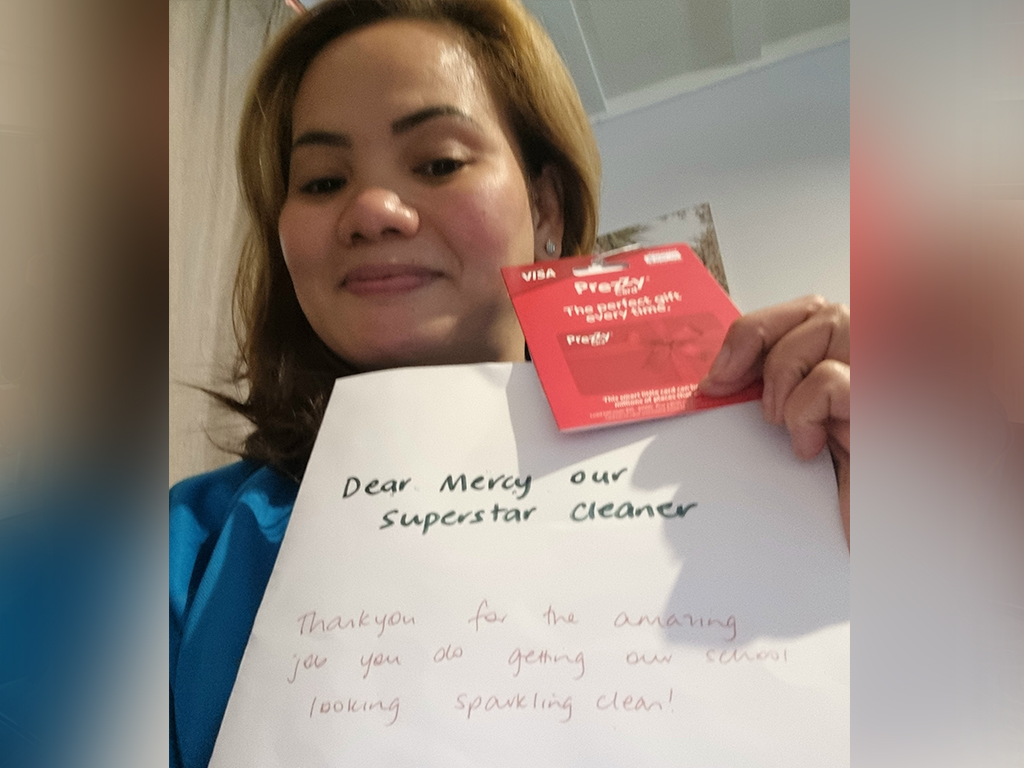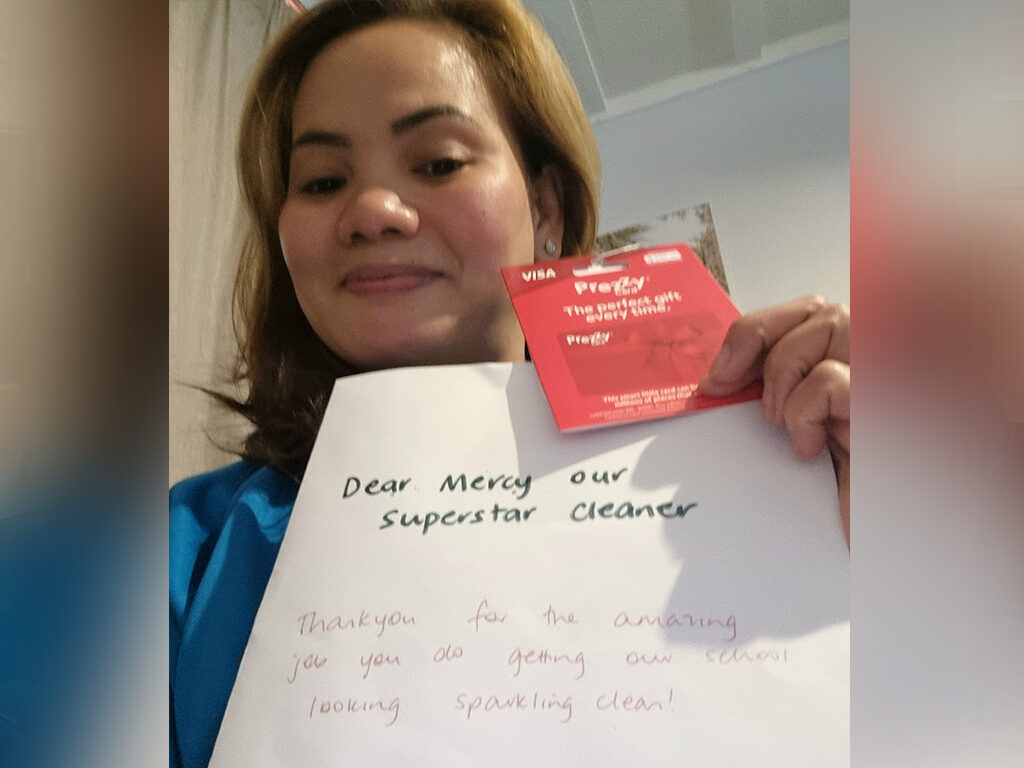 Every year Hawke's Bay franchisee Mercy Rabanal receives a handmade Christmas card from Kowhai Special School — but this year there was an extra something tucked into the card.
The school, which Mercy has cleaned since becoming a CrestClean franchisee almost five years ago, generously gifted her a $100 Prezzy Card as a token of their appreciation.
"Dear Mercy, our Superstar Cleaner, thank you for the amazing job you do getting our school looking sparkling clean!" the card read.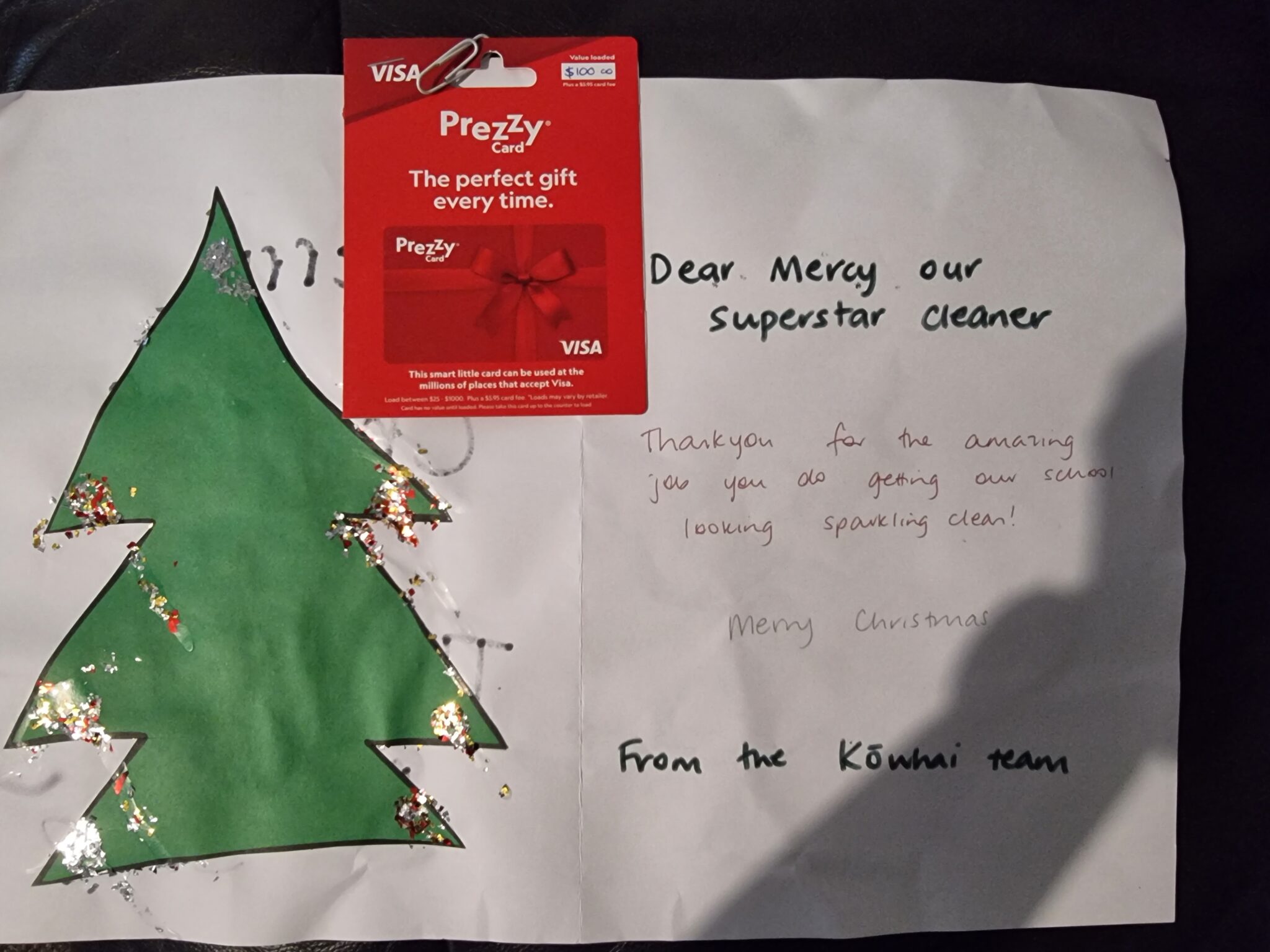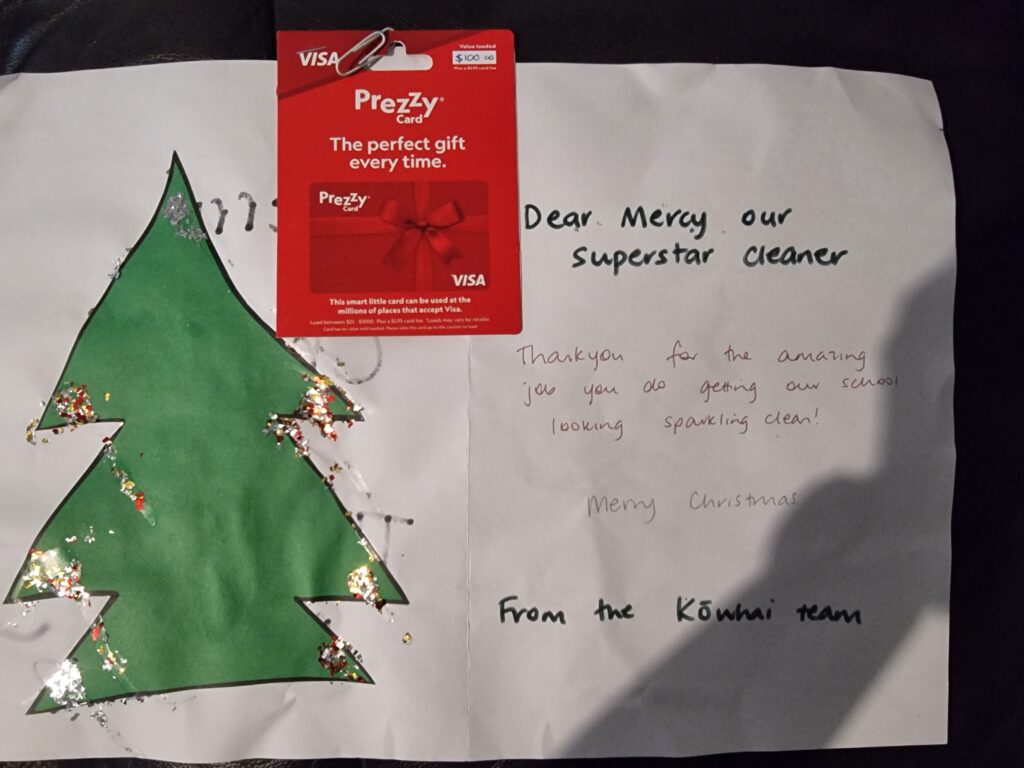 Mercy says she was really surprised to receive the Prezzy Card.
"The principal handed it to me personally. I didn't expect anything!" she says.
"The staff are all really nice, they are really appreciative towards me, and the caretaker really looks after me by always letting me know what is needed in advance."
Mercy says she doesn't have any plans for the Prezzy Card but will be spending it on something nice for herself.