Ice cream hits the spot as CrestClean dishes out Cleanest Classroom Award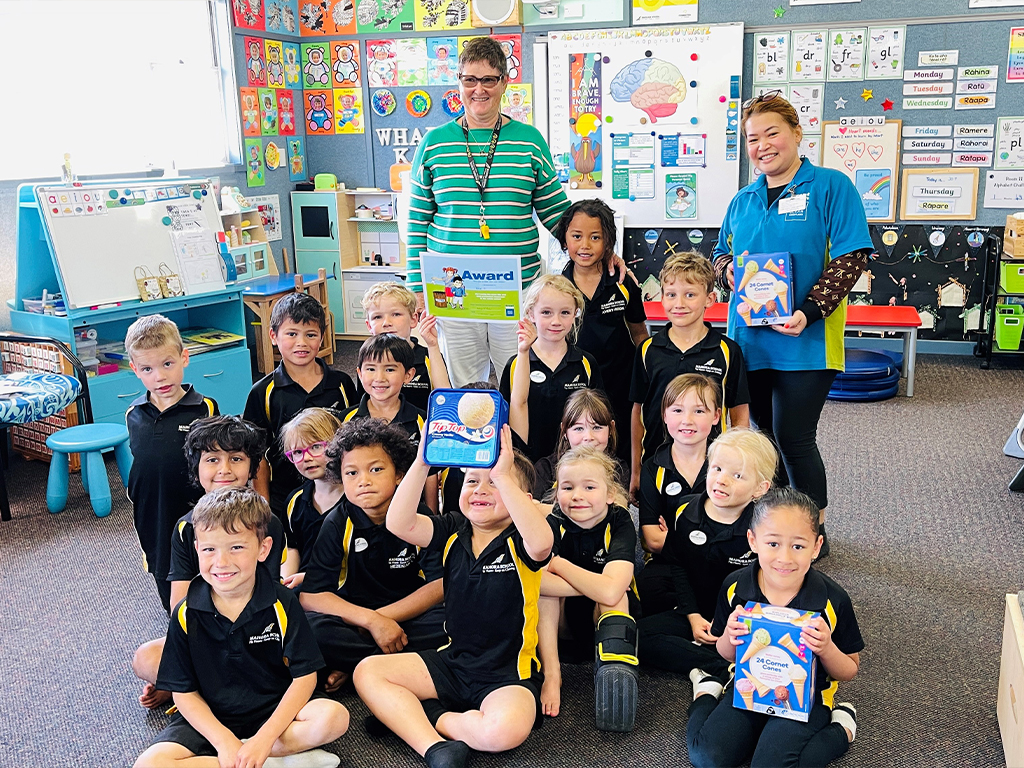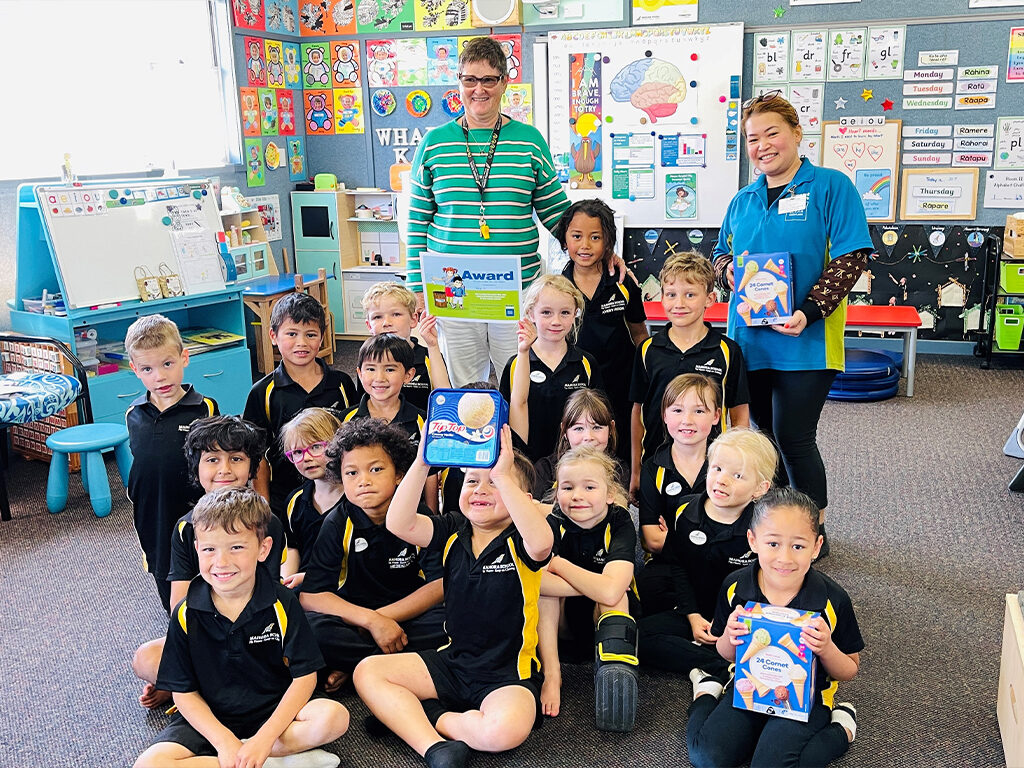 The children in Room 11 at Mahora School have scooped up CrestClean's Cleanest Classroom Award.
The dedicated youngsters were excited to be rewarded with a certificate and ice creams for having the best-kept classroom at the Hastings school.
The Cleanest Classroom programme is run at many of the over 450 primary and intermediate schools that are cleaned by CrestClean franchisees, with the classrooms that are kept the cleanest in the school awarded a certificate and a prize at the end of the term.
And, while it was Room 11 that took out the top prize this time, CrestClean franchisees Paolo and Evelyn Robles also treated five other classrooms to ice creams to say thanks for their cleaning efforts.
"The other rooms were also clean, but the cleanest was Room 11," says Paolo.
"Room 11 is always clean. The children are very neat and tidy all the time," says Edelyn.
"We gave ice creams to Rooms 11 to 16… the children were very happy."
Mahora School Caretaker Martyn Curran says the kids were "stoked" with their prize.
"Cleanest Classroom is a great incentive for the kids and it does make a big difference — they respect their environment a lot more. Even in the school grounds, they'll pick up rubbish if they're passing. There's very little rubbish in the grounds. They respect the place so much more."
And Edelyn and Paolo are a joy to have around, says Martyn.
"They are really friendly people, always smiling, and they do a great job."