Smiliest cleaner says "cheese"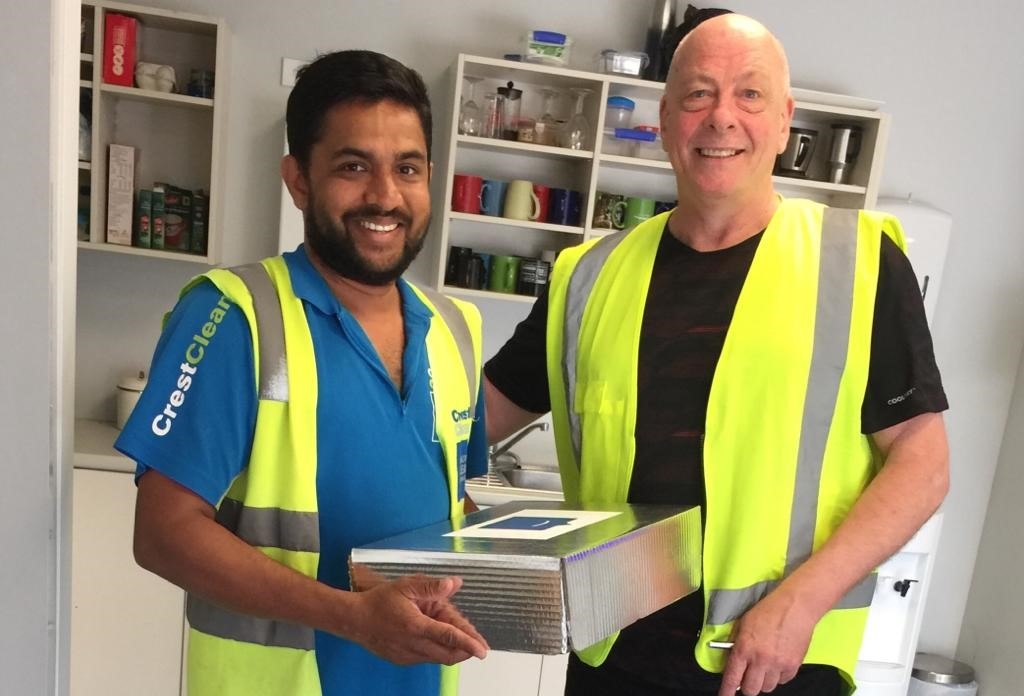 He has been dubbed CrestClean's "smiliest cleaner" and now he's not only saying "cheese", he's eating it, after being presented with a gift from Open Country Dairy.
Seby Joseph was given a box of goodies, including a block of Open Country Dairy's finest cheddar, by Site Manager Scott Houston, to thank him for his exemplary work and positive attitude.
"Seby is a credit to CrestClean with his always cheerful, polite and unassuming manner amongst people," says Scott.
"He constantly maintains a very high standard of service in his duties across many areas on the demanding Open Country Whanganui manufacturing site, and all by himself. He's reliable and punctual, a pleasure to work with and is held in high regard by our employees on site."
Seby, who has been cleaning the large site for the past two years, says he was pleased to receive the gift, especially since he likes cheese.
"They have a very friendly approach at Open Country Dairy, especially Scott," says Seby.
CrestClean's Whanganui Regional Manager Shareen Raj says if there was ever an award for the smiliest cleaner, then Seby would undoubtedly be the front runner.
"Scott always praises how awesome Seby is at his work and the smile he puts on his face at all times while cleaning on site," says Shareen.
"He deals promptly with any issues or concerns and goes the extra mile to make the customer happy."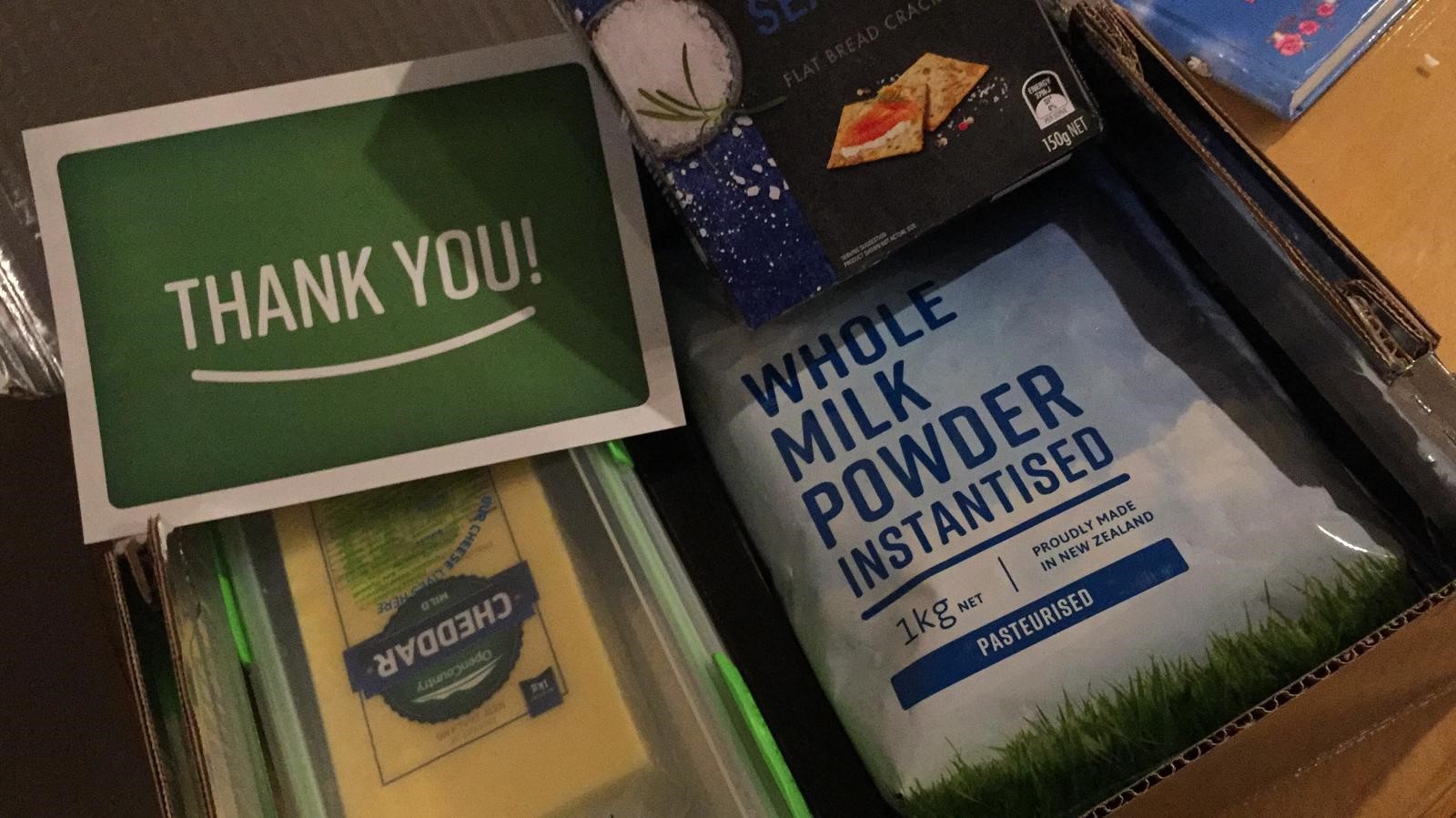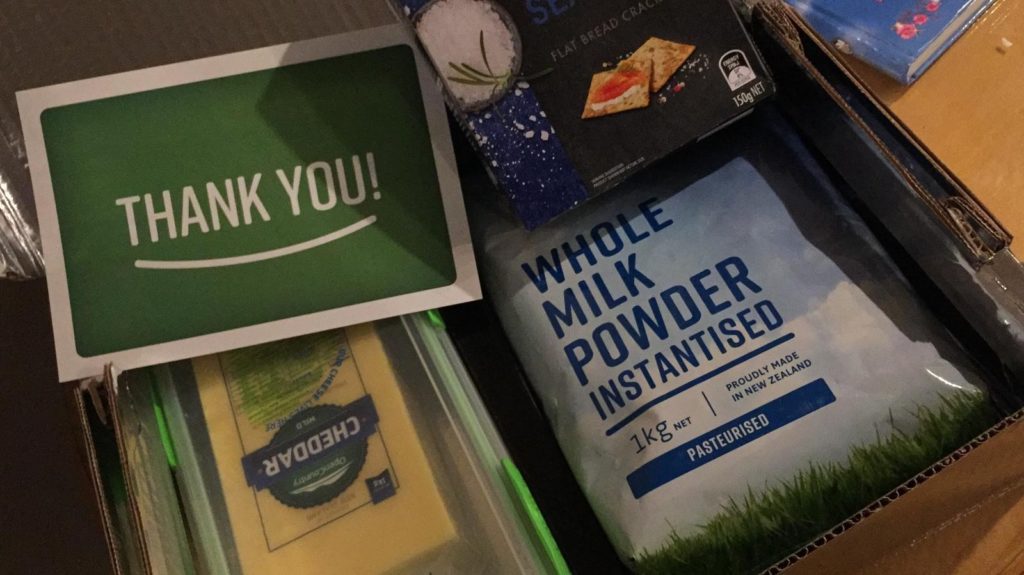 Seby was the first CrestClean business owner to work in Whanganui, having previously worked as a production supervisor at a food manufacturing company in Auckland.
Since the move, he has a lot to smile about. Owning a successful CrestClean franchise has enabled him to buy a brand new four-bedroom home, which he moved into this month, with his wife and four children.
"Whanganui is a little town with a good climate and friendly people. We enjoy it here," says Seby.
But, regardless of his success, it's hard to imagine Seby with anything but a smile on his face. The secret?
"Enjoying each moment and being optimistic."