Cleanest Classroom competition earns Napier kids an Easter treat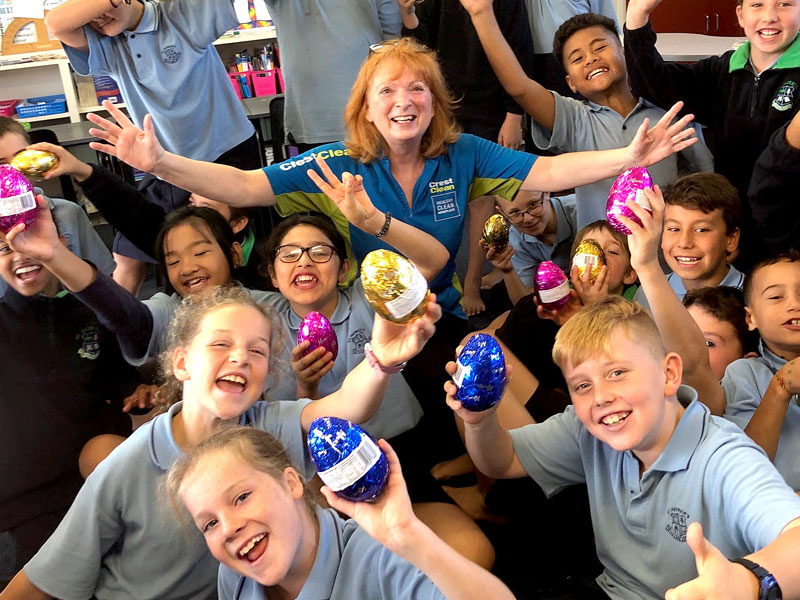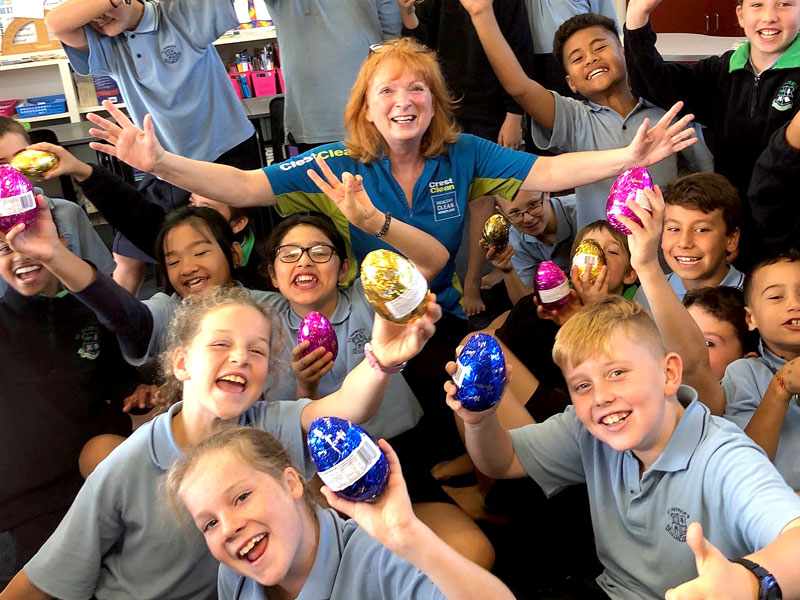 Easter arrived early for these delighted children who received chocolate eggs from CrestClean as a reward for their tidiness.
The St Patrick's School youngsters went into a frenzy after learning they'd won CrestClean's Cleanest Classroom competition.
The competition is run at many of the 474 schools around the country that are cleaned by CrestClean business owners. The classroom that is kept the cleanest in the school is rewarded with a certificate and a treat at the end of term.
Room 12 teacher Kaehlah Dawson was lost for words when CrestClean franchisee Deborah Herries arrived at the Napier school laden with chocolate goodies.
"She didn't know that they'd won and she was absolutely chuffed," says Deborah.
Abby Latu, CrestClean's Hawke's Bay Regional Manager, says Room 12 and their teacher were deserving winners.
"They always leave their room in a very tidy condition, every day." Abby praised everyone who took part and says the competition had been close, with three classrooms in the running to win.
Abby and Deborah presented the Room 12 kids with a large sparkly Easter egg each. "The children's faces lit up as soon as we entered the room."
And there was a special prize for their teacher. "Kaehlah was blown away as she also received chocolates and a bottle of wine," says Abby.
For Deborah the Cleanest Classroom completion is all part of giving back to the community.
"I love getting involved. You can't run a people business without getting involved with the people. You've got to get to know them and you've got to interact with them."
Deborah and her husband John joined CrestClean earlier this year. In her spare time Deborah, a former health and fitness instructor, teaches Taekwondo.