Business owners commended as vehicles and equipment scrutinised
Everything came under close scrutiny during an audit of CrestClean's vehicle fleet operating in the Tauranga region.
Dozens of vans and cars were inspected in the wide-ranging checks, which also covered equipment and materials used by the franchised owner-operators.
Franchisees' vehicles are required to be audited every six months to ensure they meet compliance guidelines as part of the company's Safety and Environmental Management System.
The auditing process is meticulously carried out at every CrestClean region throughout the country, says Ian Noon, the company's Health Safety and Wellbeing leader.
Ian was impressed by the high turnout and the attitude of CrestClean's business owners. "Health and safety is not something people really get excited about but our franchisees are all on board. They are committed to their business and understand the importance of being compliant."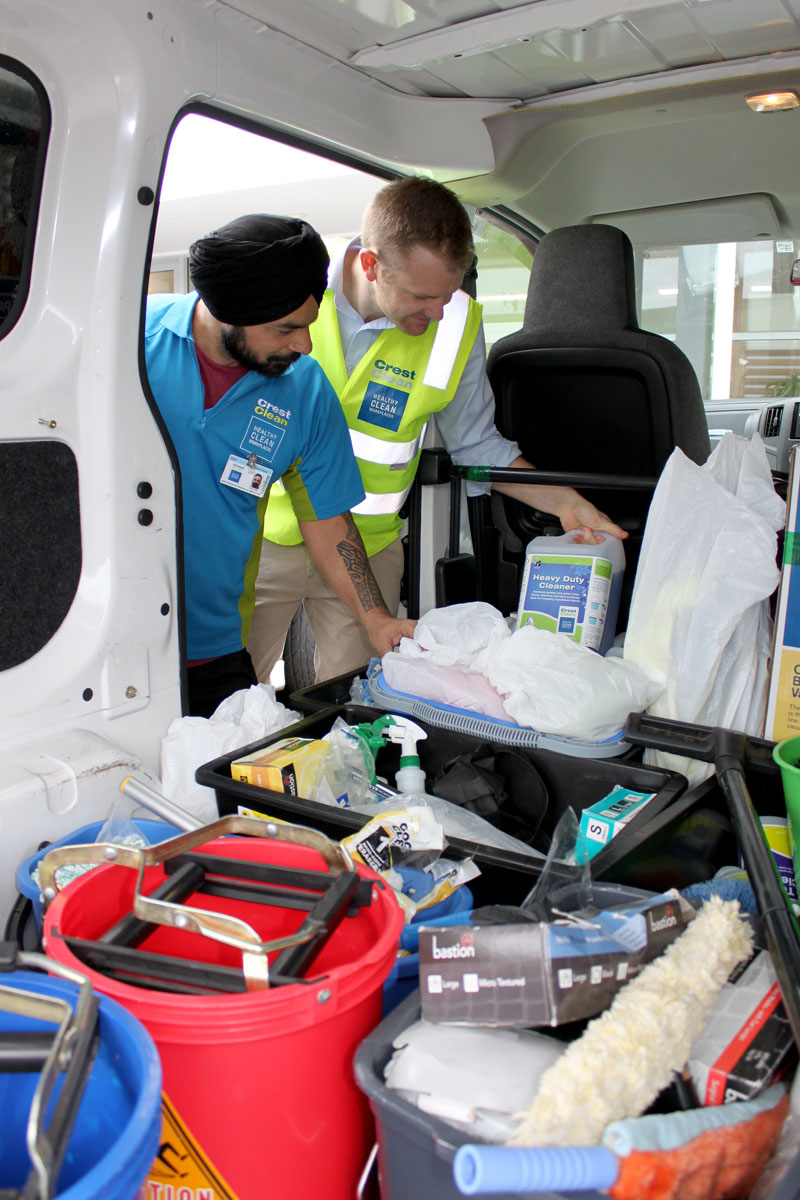 On arrival at the Tauranga Regional Office the vehicles were met by an experienced team of senior CrestClean personnel. Inspections began with visual checks to ensure each vehicle was fit for purpose, had a current Warrant of Fitness, was free of dents and dings and was generally in good order.
With the latest vehicle audit coming in the run up to winter, Ian stressed the importance of ensuring tyres are in good condition to cope with adverse driving conditions.
"Sometimes people neglect their tyres. Realistically you should check the tyres once a week to see if there are any stones or nails stuck in the rubber.
"It's also important to keep an eye on the wear pattern because if a tyre is wearing unevenly it can soon become bald."
He was impressed with the high level of compliance. "The vehicles were nicely presented and they were very clean and tidy."
Jan Lichtwark, CrestClean's Tauranga Regional Manager, was pleased with how the audit had gone. "Our customers can be assured that CrestClean personnel working on their premises are fully compliant and working safely and professionally to the highest standard."