Team Waikato!!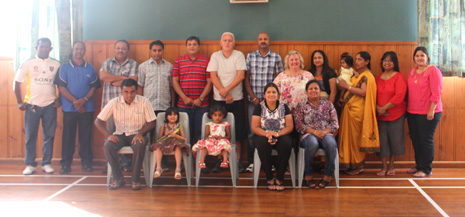 Waikato's Christmas party was held at Matangi Hall.
With a BBQ run by the BBQ experts William and Gayan, and plenty of curry and other dishes, all Franchisees and families had a great time.
Hamilton Regional Manager Nivi Kumar also took the opportunity to recognise outstanding performance for the year with three franchisees given trophies for their extraordinary contribution.
Lakshman Jetti – Waikato Managers Choice
Subba Raju – Waikato Franchisee of the Year
Narayana Chaganti – Fonterra Franchisee of the Year