Office Hygiene: Top tips for keeping rodents out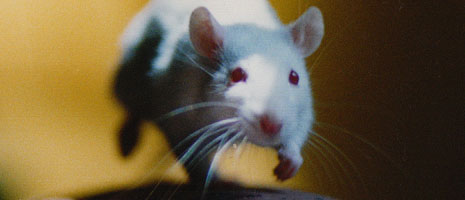 Office hygiene is a part of social etiquette that often gets overlooked. Staff members who munch on packets of salt and vinegar crisps, whilst leaning across germ infested keyboards provide a feast for scurrying rodents.
According to the Royal Society of Chemistry, mice can reach the food crumbs dotted between the keys. There is evidence that in buildings with mice, the little tinkers like to run along the keys and press down on them to get at the food crumbs left by people snacking while working.
You might be working in a swanky office space that oozes sophistication and glamour but the presence of a single mouse darting across the carpet tiles will seriously dent your cool image.
Thankfully, solving the problem is easy – just follow a few simple rules.
Banning employees from eating at their workstation might not be the best way to make friends. Occasionally, snacks and simple lunches have to be eaten at desks when time is short and work needs completed urgently so don't rule it out completely.
Instead make sure that staff tidy their desk space before leaving the office each day and clear away crumbs that can attract nocturnal nasties like rats and mice.
Do try and encourage people to have lunch in a shared eating space because that will ensure that any errant food matter is contained within a circumscribed area that can be cleaned easily.
Mugs full of coffee and dregs of tea should be cleared away and washed up before the day is over. Perhaps start a cleaning rota where each staff member has the responsibility of dealing with the dirty cups once a week to avoid confusion.
Empty bins regularly if food remains are thrown in every day. Try and use bins with lids on rather than waste paper baskets.
Clean out and refresh the office fridge as often as possible. The odour of rotten food only proves to lead to an unhappy workforce lunging for the nearest open window.
Keep this advice in mind to keep your office at its hygienic level best.