Taranaki franchisees clean up at Hard Floor Care course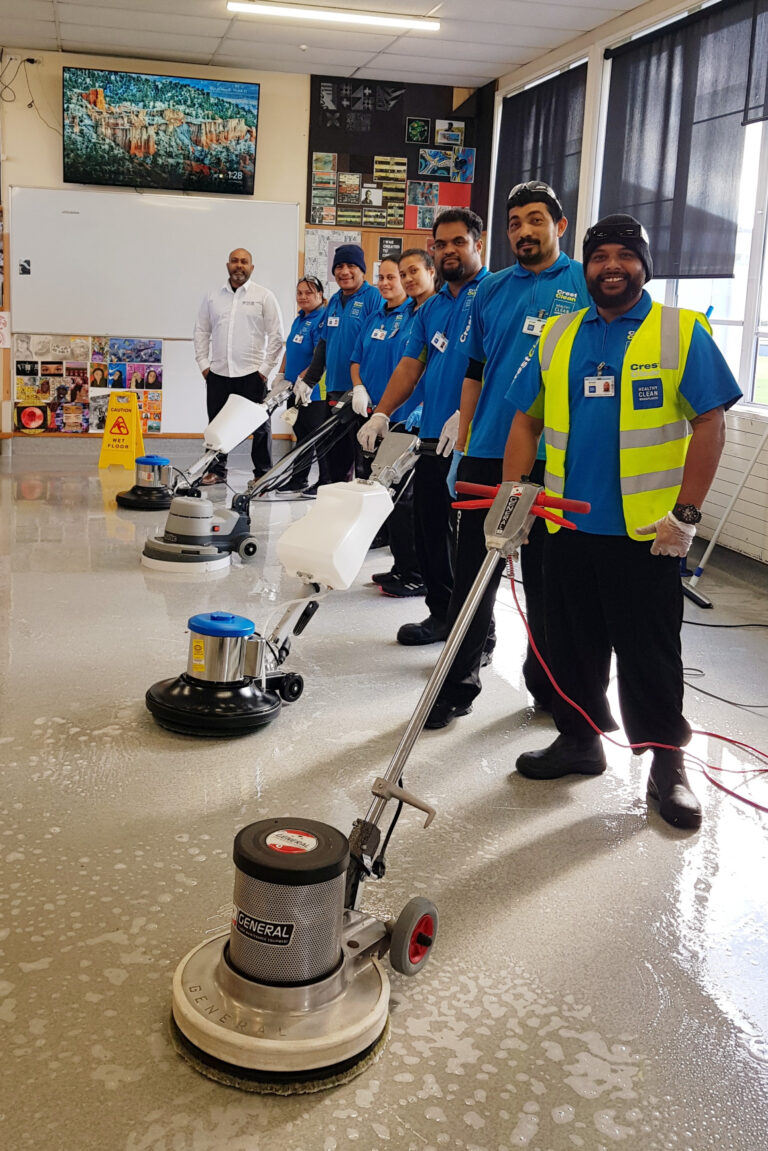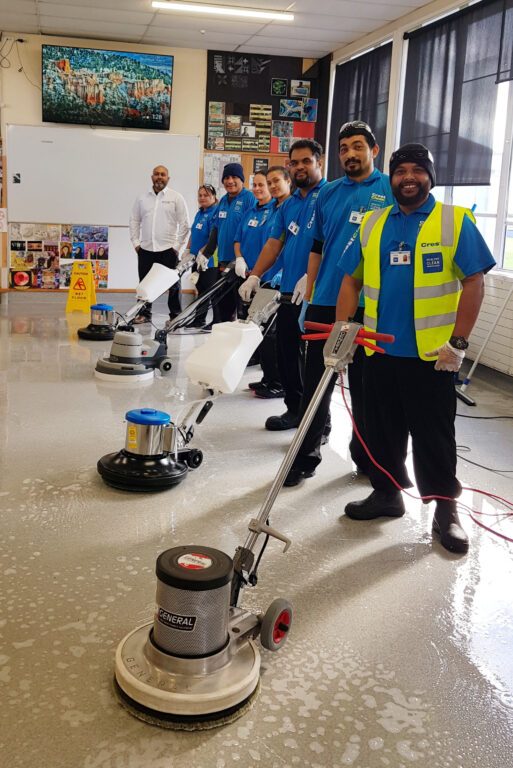 CrestClean's Hard Floor Care capacity in Taranaki has more than doubled after a recent training session with franchisees.
The region now has 10 Hard Floor Care specialists, after franchisees invested in floor cleaning machines so they could offer a broader range of services to customers.
"Almost all franchisees in the region are now trained in Hard Floor Care," says Taranaki Regional Manager Naresh Mani.
"All the franchise teams have school customers, with floors that need buffing each term to make them nice and shiny. By having their own machines and being trained to use them, they can carry out that work themselves. It also means as a region we have greater capacity to carry out Hard Floor Care for other customers."
The training took place at Waitara High School, which was left with a gleaming floor at the end of the three days.
"It was a lovely weekend, which was perfect as a strip and polish needs warm, dry weather. Everything went well and the caretaker was really happy with the outcome," says Naresh.
Seven franchisees completed the training — Karthik Naidu, Rohit Singh, Uetire Boueka, Tara Boueka, Gretna Tauma, Tion Tiaon and Teborou Nakaoti.
The franchisees were trained under CrestClean's Master Cleaners Training Institute, by trainer Fiza Rahiman.
The training course covered the proper and safe use of machinery in scrubbing, buffing, stripping, polishing and sealing floor surfaces.
"Each franchisee is individually assessed. It's important to make sure that everyone is competent on the machines they're using," says Fiza.
"I was really impressed with the calibre of their work and I am sure that the hard work they have put into learning these new skills will result in many happy customers across the region."