Regional manager makes cool contribution to school camp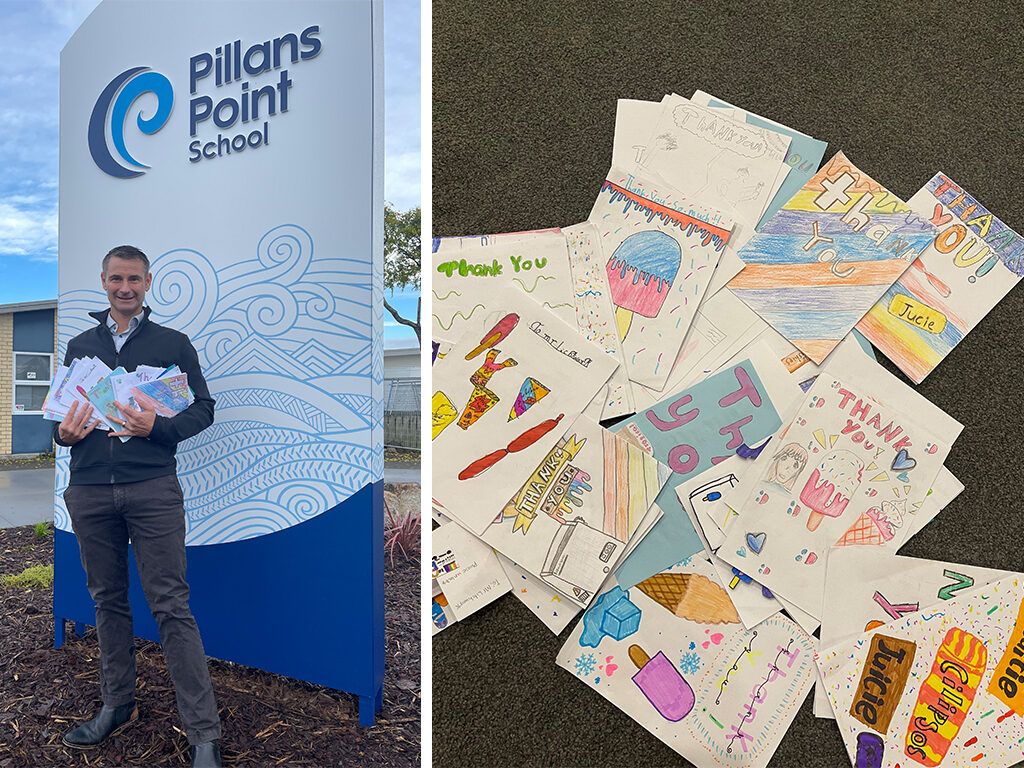 I scream, you scream, we all scream for… Kiwi Crushies!
CrestClean's Tauranga Regional Manager Jan Lichtwark donated 600 of the icy treats to Pillans Point School for their 'Frozen Friday' fundraiser — and received 70 thank-you cards!
The Kiwi Crushies helped raise money for a Year 5 school camp and grateful pupils responded with brightly coloured works of art.
"It was a nice surprise to receive the cards. They have obviously gone to a lot of effort to show their appreciation," says Jan.
"School camps are such a great opportunity for kids, and fundraising is part of the experience. I might have supplied the Crushies but it was the kids who marketed and sold them, and they did a fantastic job!"
Produced locally by the Delicious Nutritious Food Company, Kiwi Crushies are a natural kiwifruit-based ice block.
"They are healthier than your average ice block and made right here in the Bay. It was great to be able to support a local producer in the process," says Jan.