Is fogging effective for sanitising?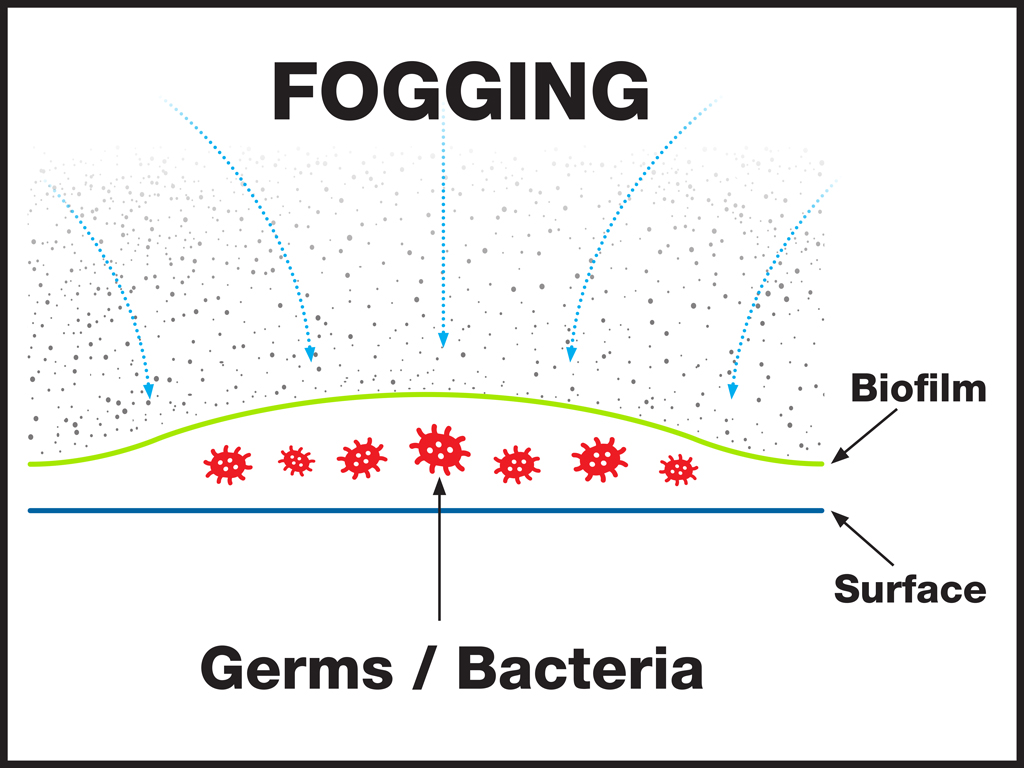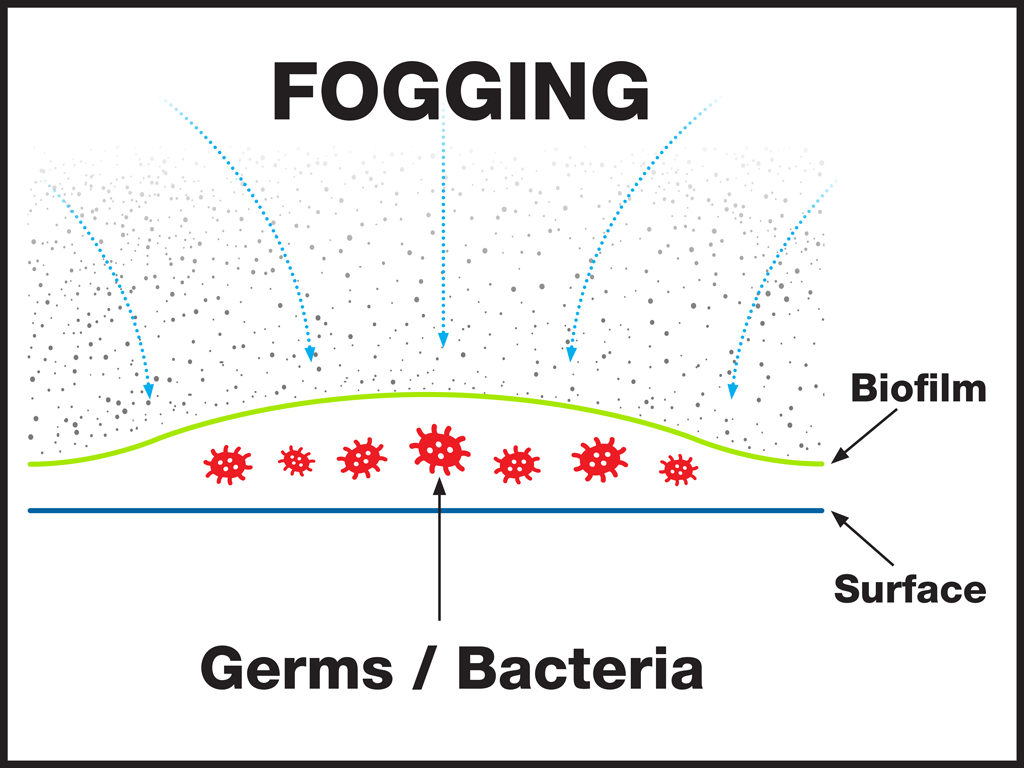 When it comes to workplace sanitising, the service known as 'fogging' has become widely promoted. Fogging goes by many names, including antimicrobial protection, disinfectant barriers and residual sanitising, and the science supporting it is just as murky.
Claims that a sanitiser 'penetrates' or sticks to all the surfaces you touch and protects you from getting sick for up to 30 days are misleading and dangerous. What's missing? The fact that they can only work if applied after regular, thorough cleaning.
Why fogging doesn't effectively clean and sanitise
Walking through an area spraying a mist of chemicals is not cleaning. The sanitiser drifts down onto surfaces and all those surfaces soon become soiled by grime, dust and debris, which then cover up the sanitiser and render it ineffective.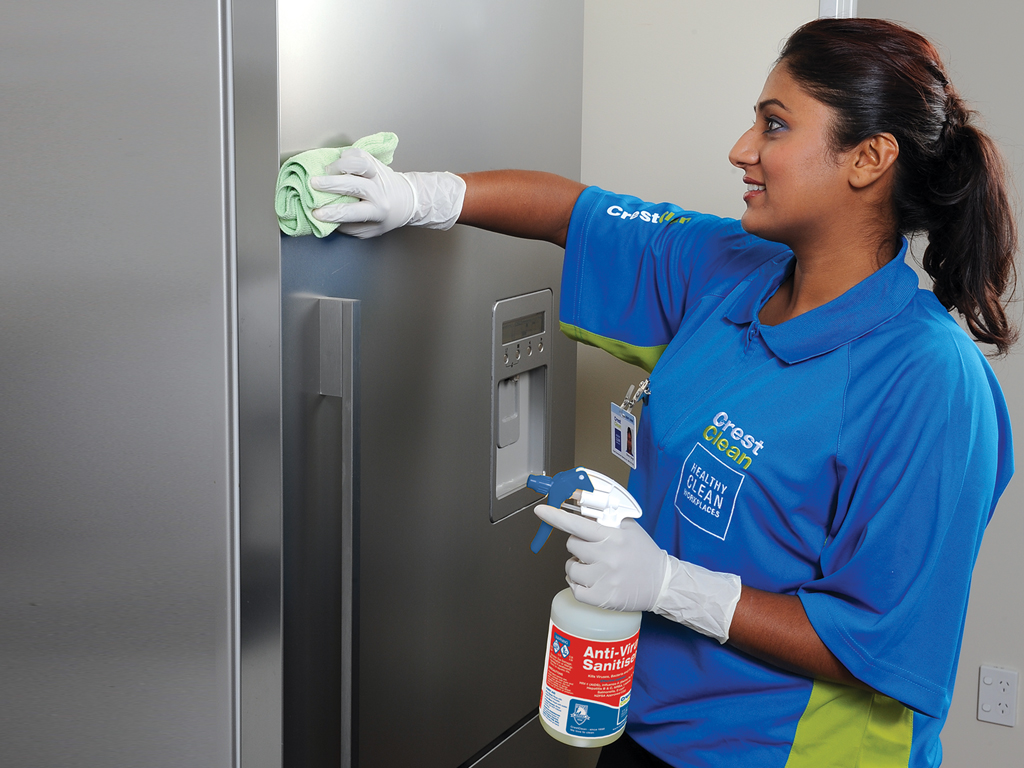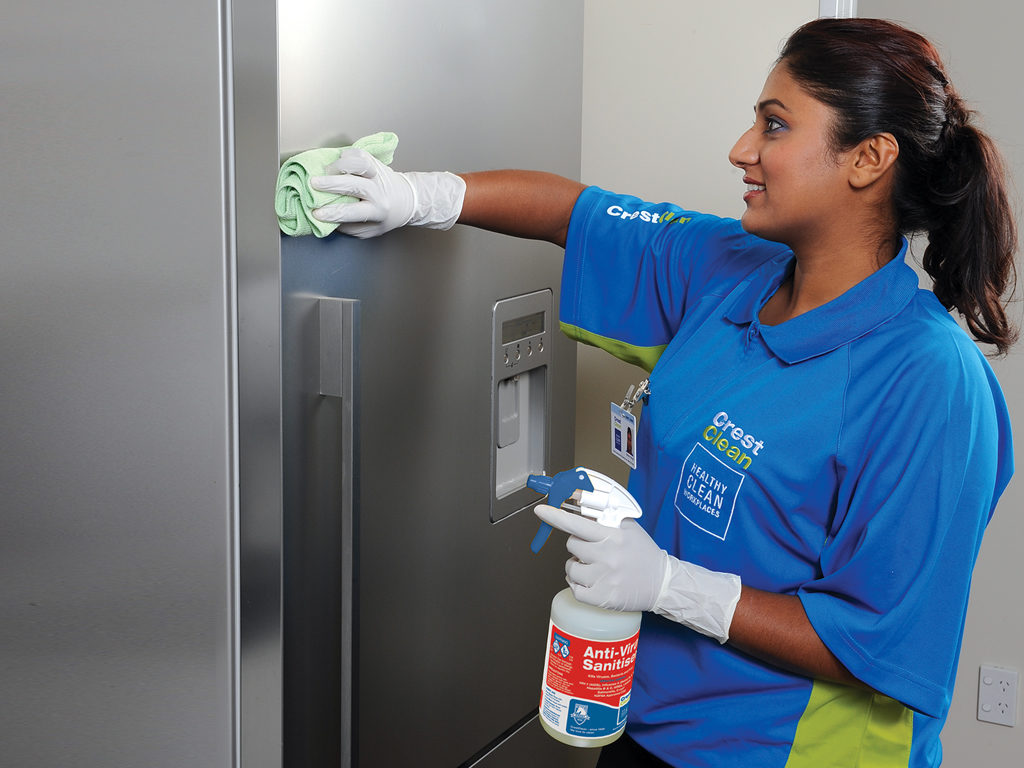 "When you fog you still have to clean and dry all surfaces. Fogging is just a visual perception – it does not clean and does not adhere to all touch surfaces. This has been tested," says Liezl Foxcroft, CrestClean's General Manager of Training.
Our CrestClean Sanitise system combines advanced products and processes that effectively clean surfaces and then sanitises them.
"People think that because they see something being done it is going to kill the virus and keep them safe, but they don't do their homework and look at the scientific evidence on how it works and the effects of the chemical that is left behind, wet on the surface."
Across the world, there have also been a lot more asthma incidents due to fogging residue, adds Liezl.
What the experts say about the value of fogging
The New Zealand Ministry of Health says fogging "does not clean surfaces effectively and there is little evidence that it is effective at killing Covid-19". Physically cleaning surfaces with detergent and warm water, followed by disinfection when needed if the most effective way to kills the virus, the Ministry recommends.
Safe Work Australia says any cleaning methods that may disperse the virus or create droplets, such as pressurised water, pressurised air (including canned air cleaners), dry cloth and dusters, should be avoided.
"Fumigation or wide-area spraying (known as 'disinfectant fogging') is not recommended for general use against COVID-19. Additionally, if not done correctly it can expose workers and others to hazardous chemicals."
In the United States, fogging an area with a disinfectant without cleaning it first does not meet the Environmental Protection Agency's label requirements and may be a violation of federal law. The Centers for Disease Control does not recommend it as it doesn't clean surfaces – it merely coats them with a sanitising barrier, which is then compromised by the natural and eventual buildup of dirt, dust and residue left behind by hands and contact with body parts.
"In indoor spaces, routine application of disinfectants to environmental surfaces via spraying or fogging (also known as fumigation or misting) is not recommended. Spraying environmental surfaces in both healthcare and non-healthcare settings (e.g. patient households) with disinfectants will not be effective and may pose harm to individuals. If disinfectants are to be applied, manual surface cleaning with detergent and water using applied friction (e.g. brushing, scrubbing) must be performed first to ensure physical removal of organic materials, followed by use of a cloth or wipe which is soaked in the disinfectant."
WHO further recommends against large-scale spraying or fumigation of spaces as it can cause respiratory symptoms or skin damage, failing to achieve what the chemicals are stated to do – protect people from contracting a virus.
Similarly, the Cleaning Industry Research Institute (CIRI) has also advocated against fogging and misting, in their recent recommendation, 'Guidance for Decontamination of the Built Environment: Cleaning, Disinfection, Worker Protection and Post Cleaning and Remediation Assessment'.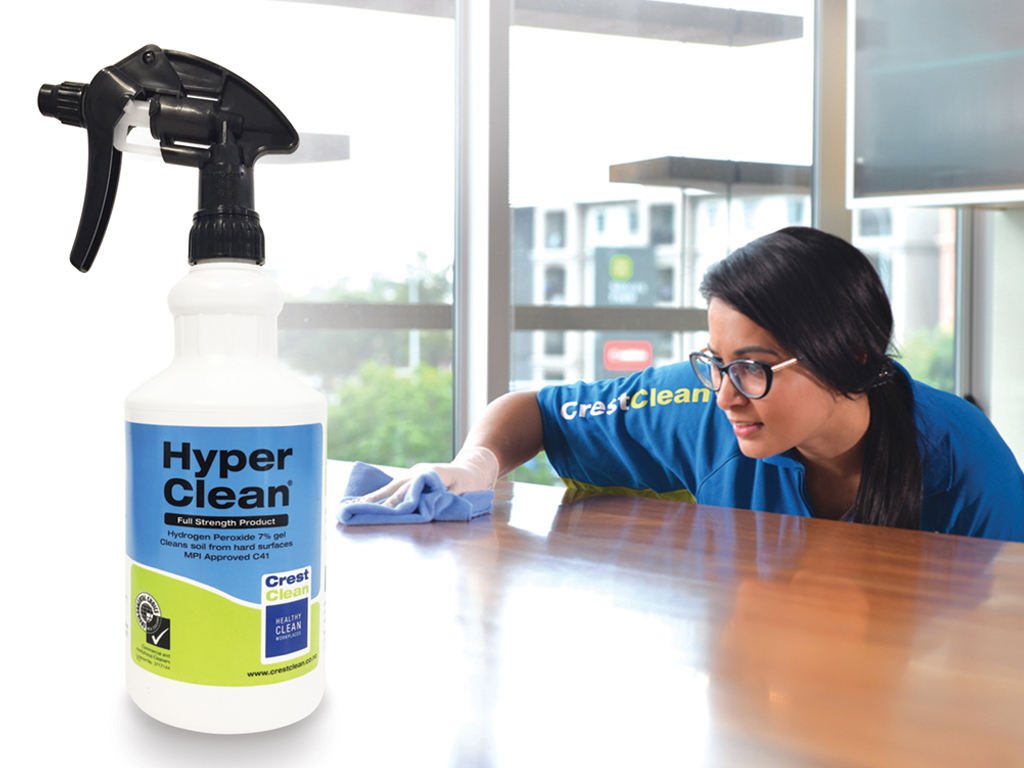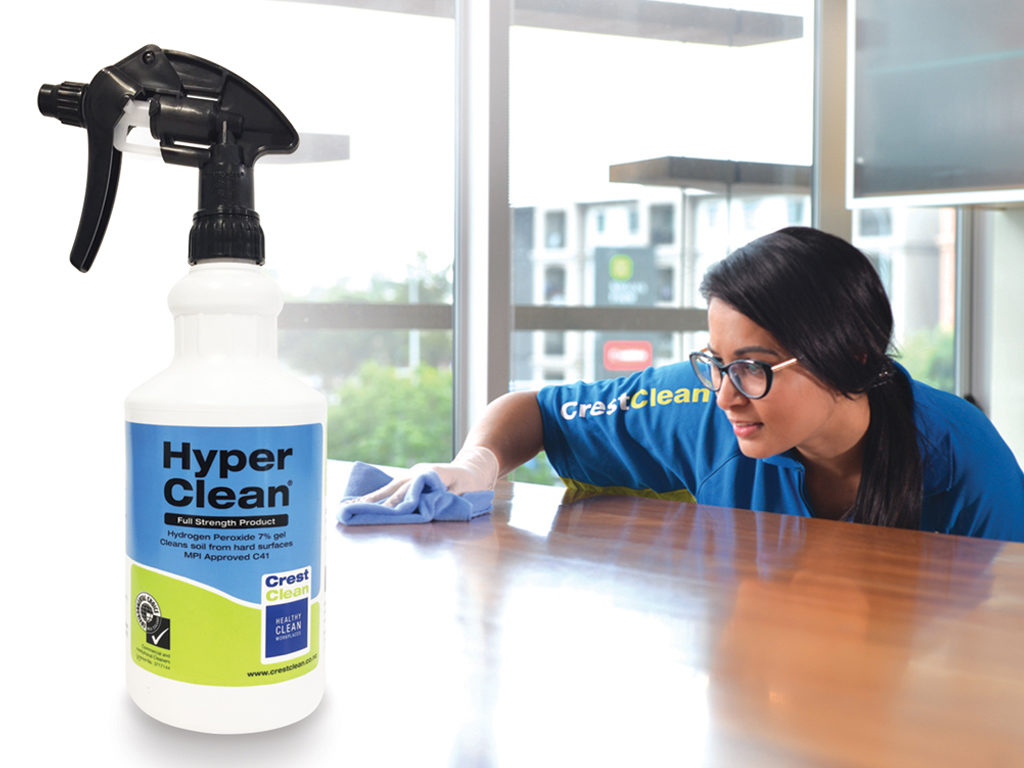 Claims of fogging's sanitising effectiveness have given a false sense of security
A number of companies have been claiming their disinfectants and sanitisers can provide a long-term barrier between you and viruses. But there is no magic potion that works better than soap and water.
Simply fogging with a disinfectant can lead to a false sense of security, an increase in health hazards and will not be effective at reducing the spread of COVID-19, influenza and other illnesses. It is only too easy to resort to a labor-saving procedure such as fogging in place of actual cleaning and removal of contaminants from surfaces.
Coronaviruses are quite easy to clean away with soap and water or a neutral detergent, then killed by spraying or wiping the surface with a suitable disinfectant – as long as it is antiviral (able to kill viruses) rather than antibacterial (able to kill bacteria).
CrestClean's peroxide-based cleaning product HyperClean is applied to effectively clean surfaces of dirt and grime before sanitising.
In summary…
Fogging may look impressive, but if surfaces are not cleaned thoroughly first, it will not effectively sanitise. Fogging:
Can't replace cleaning
Is quickly covered by everyday buildup of dust and dirt on surfaces
Triggers asthma and other respiratory disorders
Creates a false sense of security
Is not recommended as an effective tool to fight coronavirus by the Ministry of Health, World Health Organisation, Global Bio Advisory Council, Safe Work Australia, Environmental Protection Agency (US), Centers for Disease Control (US) or Cleaning Industry Research Institute