St Patrick's Day Celebration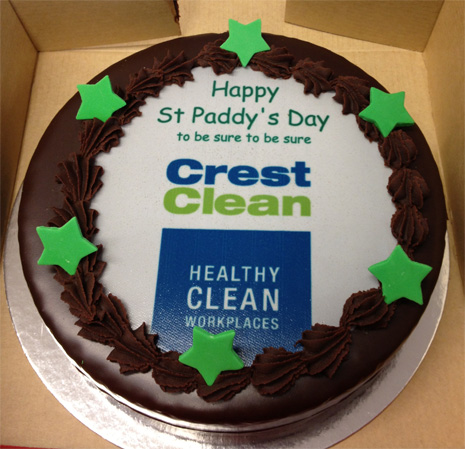 In February CrestClean Christchurch was awarded the contract for St Patricks School in Bryndwr. Now we clean for both St Patrick's schools in Christchurch.
To celebrate St Patrick's day we decided to send a delicious cake to both schools.
"Hi Schools! We are here for the long run not for the short run," says Christchurch North Regional Manager Yasa Panagoda.